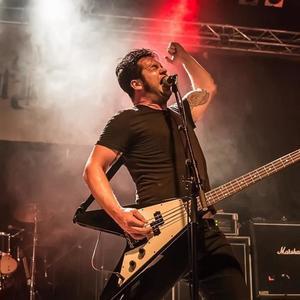 Jarvis Leatherby - Night Demon
Special guest
Hailing from the city of Ventura an hour north of Los Angeles, Night Demon is a classic metal trio comprising vocalist/bassist Jarvis Leatherby, guitarist Brent Woodward and drummer Dusty Squire. The band unites the three members' musical inspirations and influences ranging from old-school metal greats such as Iron Maiden, Metallica, Diamond Head, Angel Witch, Riot and Saxon to punk legends The Misfits.


But whilst Night Demon's music proudly exhibits these roots, it does so in a manner contemporary with modern time, and even in Night Demon's short tenure as an active band since 2012, this quality has compelled first-time listeners to take notice and has made an indelible impact on them.



Jarvis Leatherby - Night Demon has been a guest on 2 episodes.
January 18th, 2019 | 1 hr 6 mins

heavy metal, iron maiden, maiden, number of the beast

The guys finish up their discussion of The Number of the Beast and take a call from Jarvis Leatherby of Night Demon.

April 27th, 2018 | 1 hr 8 mins

darkness remains, heavy metal, iron maiden, jarvis leatherby, night demon

The guys talk with Night Demon Singer/Bass player Jarvis Leatherby to discuss Iron Maiden, Night Demon and all things metal.